The Monkees
The Third Single and Headquarters
Pisces, Aquarius, Capricorn & Jones Ltd.
The Birds, The Bees & The Monkees
1975 - 1984 [Dolenz, Jones, Boyce & Hart, 1976 Christmas Single]
1986 - 1989 [Then & Now... The Best of The Monkees, 1986 US Tour, Pool It!, 1987 US Tour, Fall 1988 Australian Tour, Summer 1989 Tour]
1993 - 1997 [Stranger Things Have Happened, Justus, Summer 1996 Tour, Spring 1997 UK Tour, Summer/Fall 1997 US Tour]
---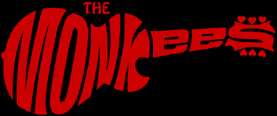 SESSIONOGRAPHY
Last updated: March 5, 2021
Written by Kenneth K. Wang
Acknowledgements
The author would like to thank The Monkees and the many people involved in their work for making this document possible. Thanks also go to Mark Lewisohn, author of The Beatles' Recording Sessions. The author would also like to thank Andrew Sandoval for his tremendous Monkees research as well as Maggie McManus, former editor of Monkee Business Fanzine. Thanks also go to the many people who contributed to this document. Please see the Bibliography section for details. Finally, thanks are due to Tripod and previously Geocities (from Dec. 1996 through Sep. 2009) for providing the free web space on which this document resides.
Kenneth Wang
Preface
This document attempts to present a chronological account of the audio recording sessions of the musical group The Monkees. In order to provide a broad picture of The Monkees' activities throughout the time periods of the sessions, other activities such as live performances and television and motion picture filming are mentioned as well. The format of this document is largely based on Mark Lewisohn's The Beatles Recording Sessions. Although Monkees researcher and producer Andrew Sandoval has already published his own detailed account of The Monkees' recording sessions, the author of this site has learned that an audience still exists for this document and hopes that you will find it of value and interest.
(December 25, 1996; September 30, 2009)
"The Monkees" and guitar logo ® Rhino Records Inc.
All album covers © Rhino Records Inc. with the following exceptions: The Wichita Train Whistle Sings, Magnetic South, Loose Salute © Rio Records; Dolenz, Jones, Boyce & Hart © Capitol Records; Stranger Things Have Happened © Beachwood Records.
Guitar logo and album cover images courtesy Nathan Strum. David Jones album cover image courtesy the late John Moore.
Copyright © 1996 - 2021 by Kenneth K. Wang.
All rights reserved. No text of this document may be reproduced by any means without permission from the author.
Note: an individual has posted several Monkees songs on YouTube, using a screen capture of this website's Monkees guitar logo and "Sessionography" text as an image displayed as the video. The author of this website was not notified of this activity, does not approve of such activity, and is in no way affiliated with the individual who carried out such activity.
---